2003-04 Year of Team Spirit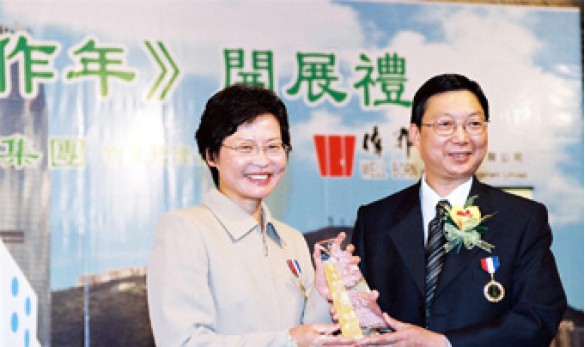 The "Cooperation Year" cuts across the years to extend team spirit.

Well Born sets 2003 as the "Cooperation Year", originally scheduled for the middle of April, blissfully unaware of the impending appearance of a SARS epidemic unlikely to be repeated during the next hundred years. To avoid increasing the risk of spreading the epidemic, and to cooperate with Hong Kong citizens in fighting against it, the "Cooperation Year" proves to be even more significant, and the management resolutely decides to extend the "Cooperation Year" ceremony.

Through more than 3 months' of effort by all the citizens of Hong Kong, the epidemic is finally controlled, and calm is restored in Fragrant River, the 3 months' of efforts by all the citizens of Hong Kong in "working together with one heart to jointly fight against the epidemic" having fully demonstrated the power of team spirit and cooperation, thereby better highlighting the significance of the "Cooperation Year".

Moreover, the spirit of cooperation is extended over the long-term, and to highlight this significance, the "Cooperation Year" crosses from 2003 into 2004, deepening the promotion theme and fostering and enhancing the spirit of cooperation.