2011-12 Year of Care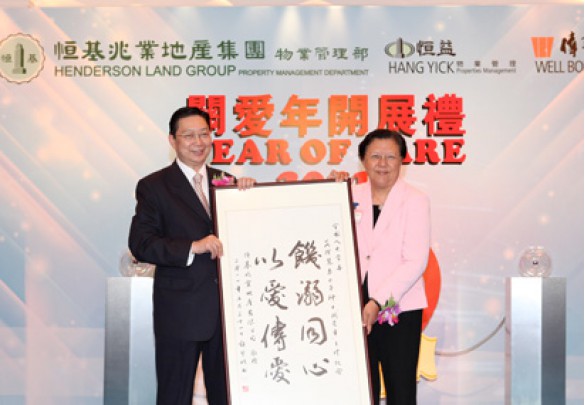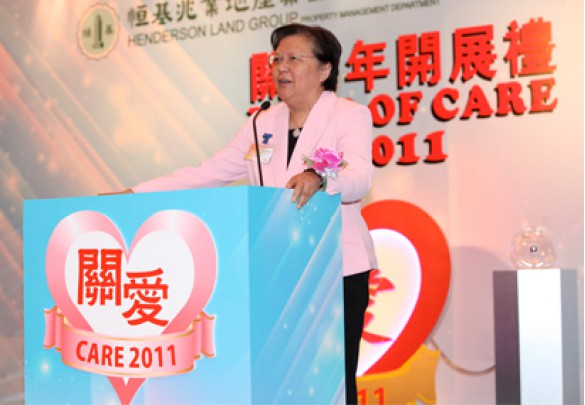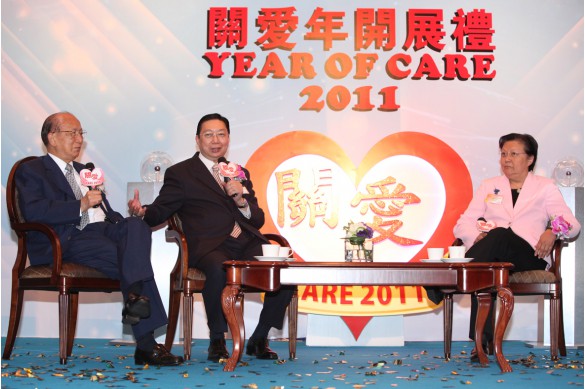 The Property Management Department of Henderson Land Development Company celebrated the official commencement of the "Year of Care" on 31 May 2011. The commencement ceremony was officiated by Rita Fan Tsui Lai-tai, JP, Standing Committee member of the National People's Congress, and some 500 participants including political and commercial elites, senior executives of Henderson, representatives of the Company's residential developments, business partners, elderly citizens and employees. The ceremony was initiated by some candle-holding children.

In her speech, Mrs. Fan recognized the importance of care and love in the society and used gusting wind and sun in a metaphor to illustrate that warmth is more beneficial to problem solving. The society will be full of warmth if everyone makes his share of contribution. She called on residential neighbours to enhance the power of care and love.

Over the past decades, Henderson Land Development Company has taken various means to realize its vision of "taking from society, repaying society" both internally and externally. Regardless of political stance, social class and industrial sector, the Company proactively extends care and love to those in need. In view of worsening social contradiction and the increasing number of underprivileged, the Property Management Department of Henderson Land Development Company used "Care " as a theme and joined hands with Hang Oi Charitable Foundation to help those who are in need.